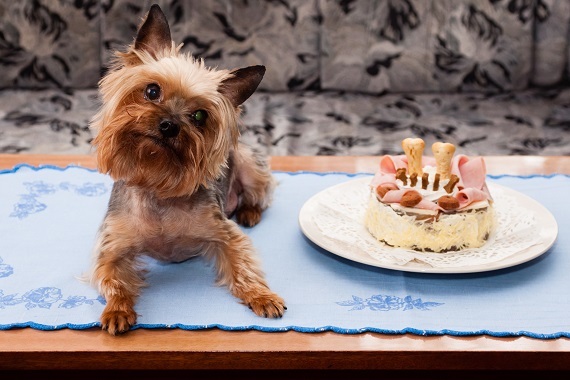 When you envision a birthday party what do you see? A cake, balloons, party hats, and a room full of your closest friends, right? Well when the almost 2-year old Border Collie, Baillie, was asked the same question, her answer was identical.
Nancy Wendt is the founder of the party planning company, The Party Ville. And while her agenda is to party, she doesn't limit her clientele only to those with two feet. For her dog Baillie's 2nd Birthday, Nancy planned and hosted a dog party. Friends of Baillie and their owners were invited, dog and human cake and refreshments were served, handmade decorations for the ballerina theme added the perfect touch of elegance, and a great time was had by all.
For the most part, people consider parties a human only event, and never even consider partying with their pets. But in the USA and Latin America, this mindset has already begun to change. Nancy has started her company in Luxembourg, and hopes that over time the thought of having a dog party will become second nature, like a housewarming party or a wedding. Petopia was intrigued by such a creative and original idea, and thought that sharing the experience with others could help jump-start the trend. After attending Baillie's 2nd Birthday, Petopia interviewed Nancy to learn more about the source of her inspiration and her envisioned future for The Party Ville.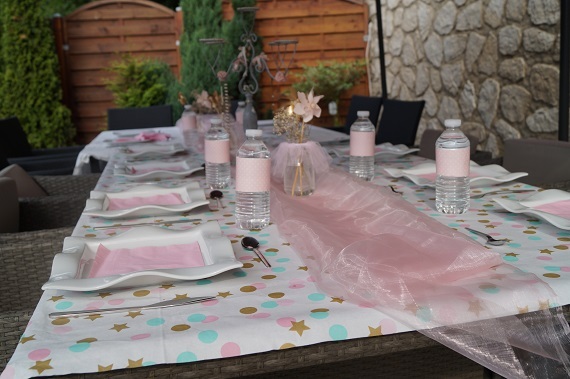 When did you start your company and what inspired you?
I started planning parties when I was 17 back in high school and once I moved to Luxembourg I continued doing it while writing about it at The Party Ville blog. However in 2016 after losing my full time job, I decided to try to do the party planning as business, and so far it's looking very promising. I now have a small team and each day we get more and more party requests!
What inspired me to create The Party Ville was the possibility to create moments of happiness with decorated theme parties, while taking care of the environment. After planning and decorating parties for 5 years in Luxembourg, I had collected a big amount of party supplies that I wouldn't want to get rid of, so I decided to plan parties for other people and to reuse as many party supplies as possible and replicate that feeling of happiness with more people.
In your opinion, what differentiates you the most from other event planning companies?
I think there are many things that differentiate The Party…