When Michelle Calicchio and her family adopted a yellow lab named Maggie in 2005, they thought she'd be their only dog for a while. Little did they know that over the next 12 years, they'd foster over 60 dogs — and those foster dogs would connect with Maggie in an unusual way.
It all started several years ago, when Calicchio took temporary ownership of a tiny stray Chihuahua named Percy, whom Calicchio's found wandering around an Arizona neighborhood. Eventually, Percy had to go back to his original owner, but Calicchio was hooked after that. So, she decided to start fostering Chihuahuas and other small dogs with AZ Happy Tails Animal Rescue.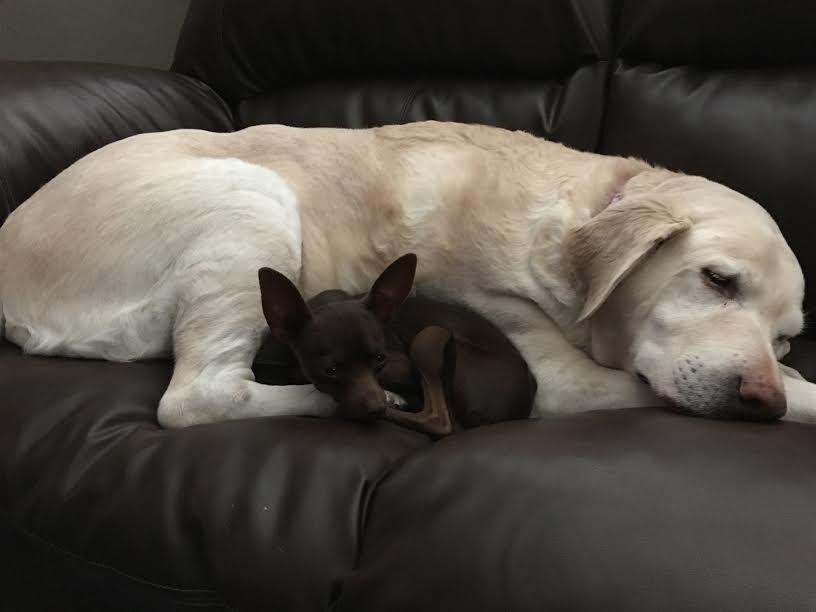 Today, Maggie, Calicchio's big yellow lab, lets the foster dogs snuggle up to her. One day, one of the foster dogs, named Jasper, hopped onto Maggie's back and laid down — right on top of her.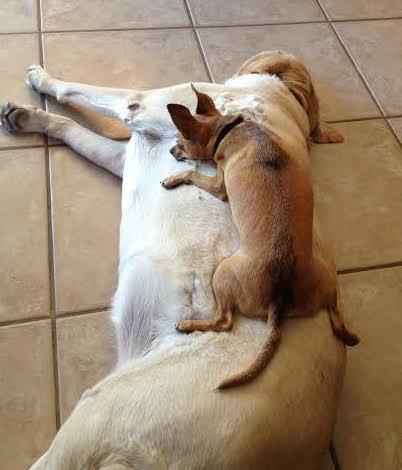 "We just thought that is so odd," Calicchio said. "We thought, 'Why is he doing that?'"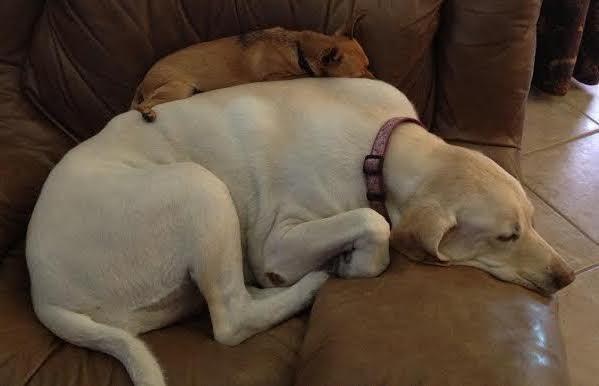 But Jasper wasn't the only one. Calicchio said that about 25 of the dogs she's fostered have used Maggie as their personal dog bed.
"She just lies…