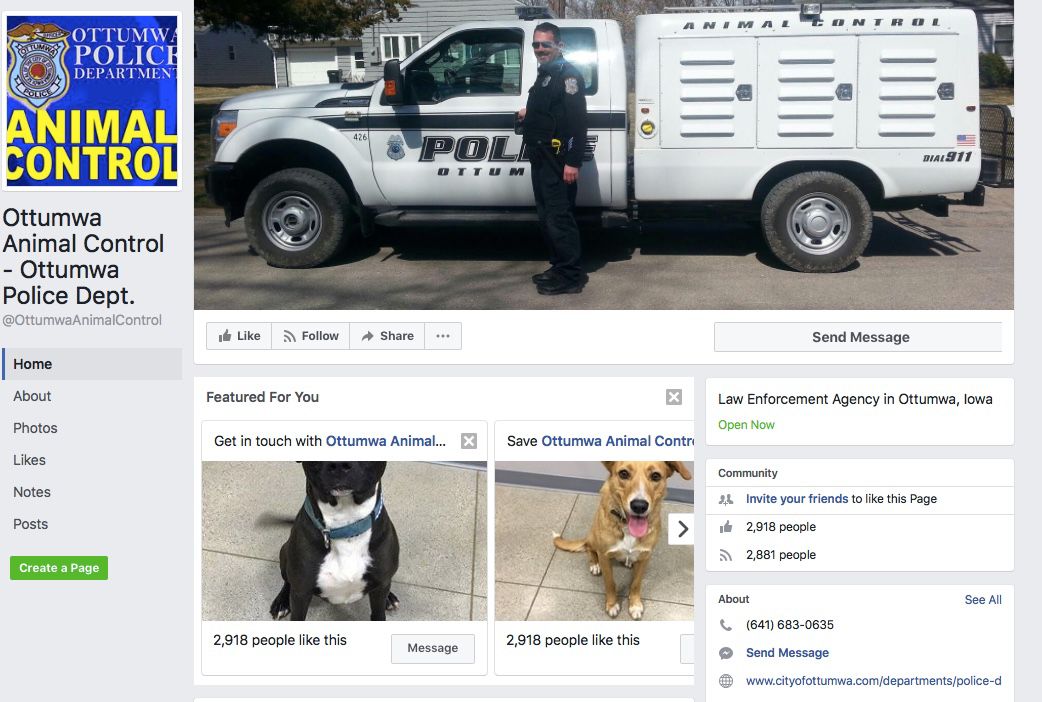 OTTUMWA — Almost every pet owner has been there. There's a knock at the door. You go to answer and that's when Fluffy or Fifi suddenly develops previously hidden acrobatic talent and launches through the door and into the neighborhood.
Most of the time pets return reasonably soon. But have you wondered what happens when they don't and are picked up by the police?
The Ottumwa Police Department's annual report lays out the process it follows when a pet is found wandering. The first stop is the Pipestone Veterinary Clinic in the 2800 block of North Court Street. Staff there makes sure the pet is physically ok, and posts a photo to a Facebook page.
That page, Ottumwa Animal Control — Ottumwa Police Dept., is…