This post may contain affiliate links. We may earn money or products from the companies mentioned in this post.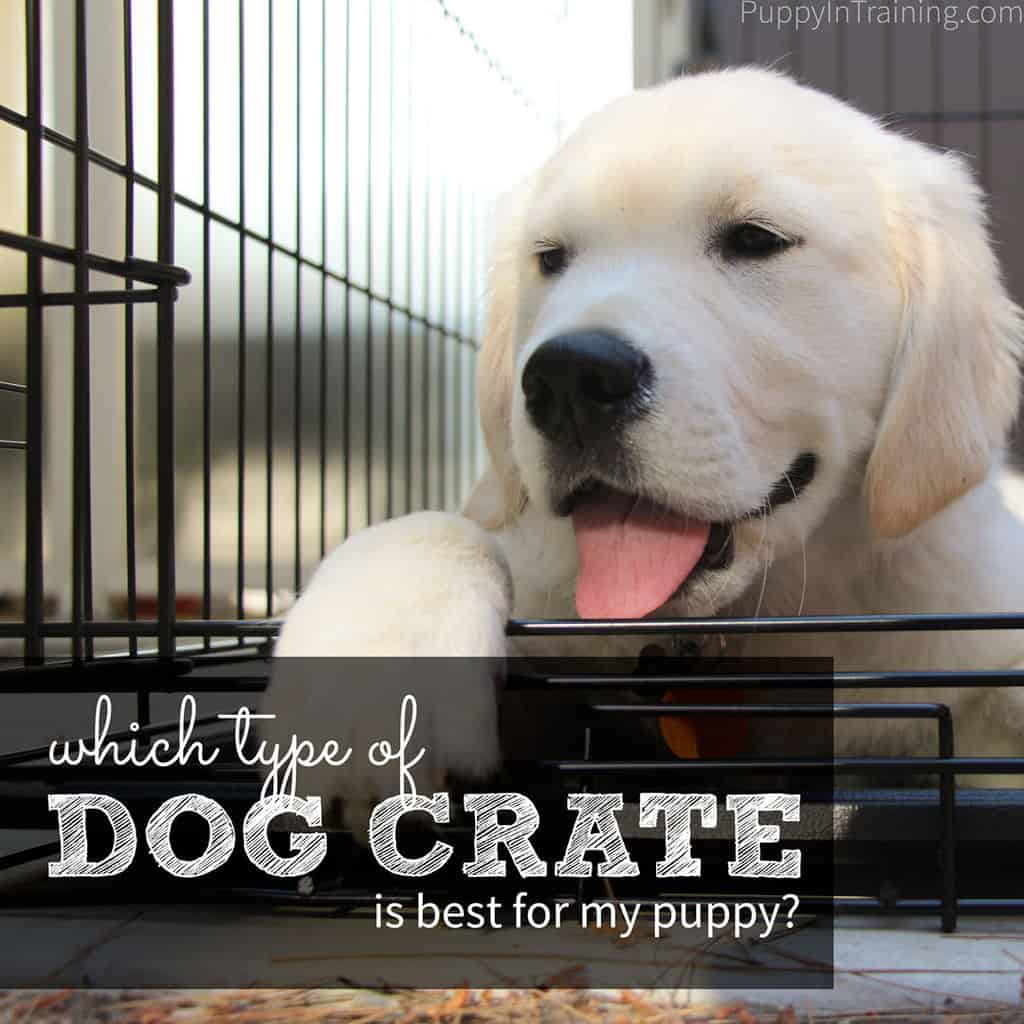 Which dog crate is best for my puppy?
This post is sponsored by Carlson™ Pet Products. We only share information we feel is relevant to our readers. Carlson™ Pet Products is not responsible for the content of this article.
It was a rainy day on January 7th, 2005. I asked the sales associate at the pet store: "which dog crate is best for my puppy?"
Yep, I'm talking about the day I rescued Linus from the Carson Animal Shelter.
I already knew I wanted to crate train Linus, but I had yet to research the different types and styles of crates.
Fast forward 13 years…I've crate trained over a dozen service dog puppies using several different types of crates and today I'm going to share with you my answer to the question: "which dog crate is best for my puppy?"
Which Dog Crate Is Best For My Puppy?
I've been raising puppies for Guide Dogs of America (GDA) and other service dog organizations for 12 years! Holy cow!
One of the great things about raising for an organization like GDA is they help you get started with your new puppy in training. They give you a puppy starter kit, puppy raiser manual, and you also have the option of borrowing one of their crates.
Over the years I've had the chance to borrow different sizes, types, and styles of crates. On top of that I've purchased my own crates and I've also received crates from our sponsor Carlson Pet Products for review.
So, which dog crate is best for my puppy? Let's break it down:
What Is The Proper Size Crate For A Puppy?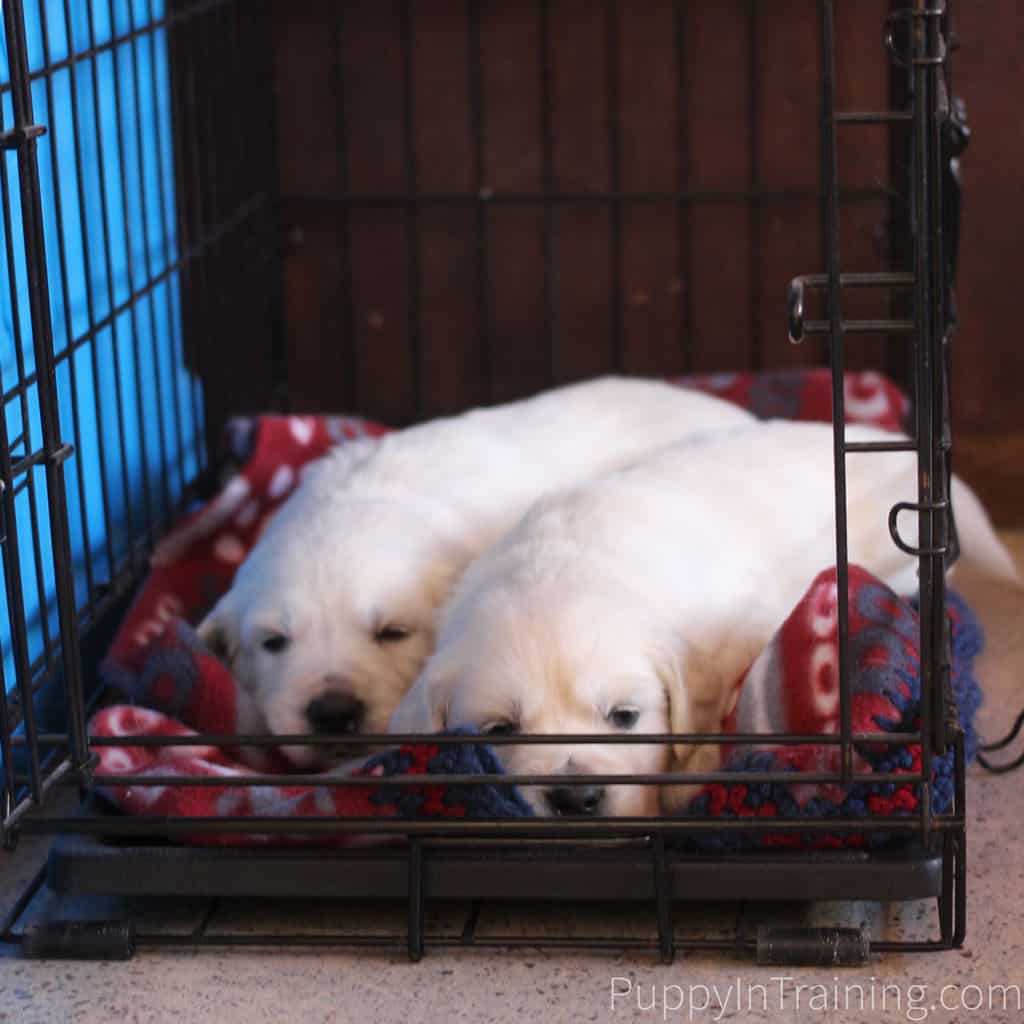 If you plan on crate training your puppy then it's uber important that you choose the proper size crate for your pup or get a crate that can adjust to the size of you puppy.
What is the proper size crate for a puppy? A crate should not be too big, but large enough for your puppy to stand, stretch and turn around.
Two options I'd recommend:
Get the proper size crate for your puppy and purchase a larger crate when you puppy outgrows the small one.
Get a large crate with a divider so you can increase the size of the crate as your puppy grows. We like our Carlson Double Door Crate w/ Divider (affiliate link).
When we brought home Linus we purchased a large wire crate with a divider.
However, when we raised puppies for GDA we borrowed a small plastic molded crate which was much easier for transporting our small puppy from the campus to our home.
As our pup outgrew the small crate we moved him to an intermediate and later a large crate (also borrowed from Guide Dogs of America).
Plastic vs Wire Dog Crates
I've used and owned both wire and plastic crates.
Which crate do I prefer for my puppies?
Wire Crates.
Why?
Easily Stored: If you have multiple crates like me or if you decide you don't want to use the crate anymore you might need to store your crate. Wire crates are collapsible and easier to store. The plastic crates I've owned can be made into two half shells and stored, but they still take up more space then the wire crates.
Visibility: Every puppy is different. Some like to see out of the crate while others like it more dark and den-like. We like the wire crate because you can either have it open so your pup can see everything going on around him or we throw a blanket over the top so he can't see out which can be good for quiet time. Unfortunately, you don't have this options with a plastic molded crate since it's mostly all closed up with limited visibility for your puppy.
Divider: Most (but not all) wire crates we've come across also have a metal divider allowing you to adjust the size of the crate to fit your puppy as he grows. We've yet to see a plastic molded-crate with a divider.
Plastic Tray: Our wire crates came with a plastic tray that is easy to slide in and out. If your puppy has a potty accident in his crate it's easy to slide the tray out and clean up. We've rarely had puppy pee or poop accidents in the crate, but we have had vomit and…