This post may contain affiliate links. We may earn money or products from the companies mentioned in this post.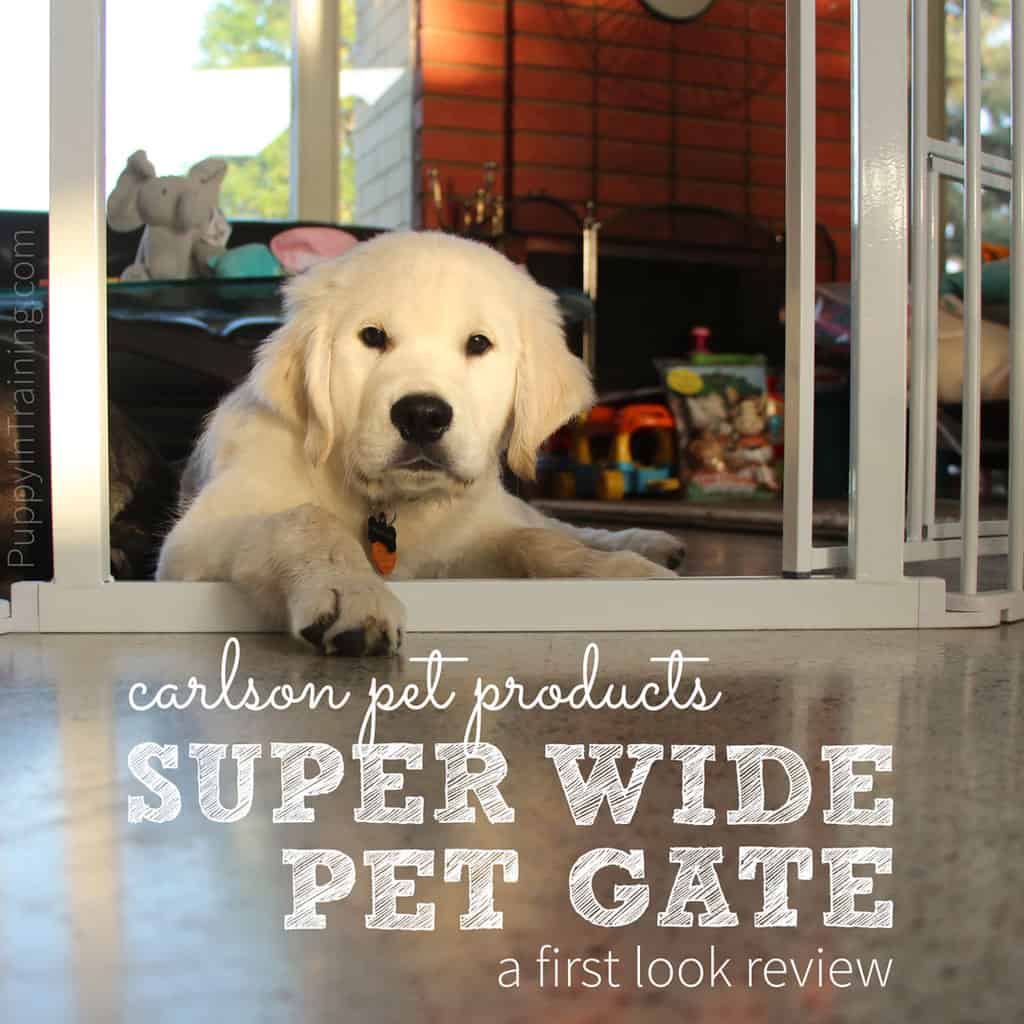 This post is sponsored by Carlson™ Pet Products. I am being compensated to help share the Carlson Super Wide Pet Gate, but we only share information we feel is relevant to our readers. Carlson™ Pet Products is not responsible for the content of this article.
Puppies, Puppies, Puppies!!!
In case you hadn't noticed we have puppies at the house all the time.
Raising puppies is fun! It's exciting! but puppies are also very mischievous. They can get into a lot of trouble if you don't keep a close eye on them.
One of our favorite brands, Carlson Pet Products offers a variety of containment products including pet pens, gates, and crates to help keep puppies out of trouble.
When it comes to keeping our pups out of trouble we love our crates and pet pens, but we also like using gates to control and contain our puppies. That brings us to today's Carlson Super Wide Pet Gate Review.
Carlson Super Wide Pet Gate Specifications
DISCLAIMER: This is a Pet Gate. NOT intended for the use with children. We have used our Carlson Super Wide Pet Gate with our daughter under supervised circumstances, but the Carlson manual clearly states that it is "NOT intended for the use with children".
Lets start out with the specs for our Carlson Super Wide Pet Gate.
Here's a little bit of information from the Carlson Pet Products website:
Carlson 120" Super Wide Pet Gate
Color: White
Includes 5 – 24" panels
Can span openings up to 124" wide
Stands 28" tall
Easy lever-style handle with sliding release safety lock
Convenient walk through design
Easy set up with accordion style gate
Hardware to mount to wall
24" Extensions are available
Sturdy, all metal frame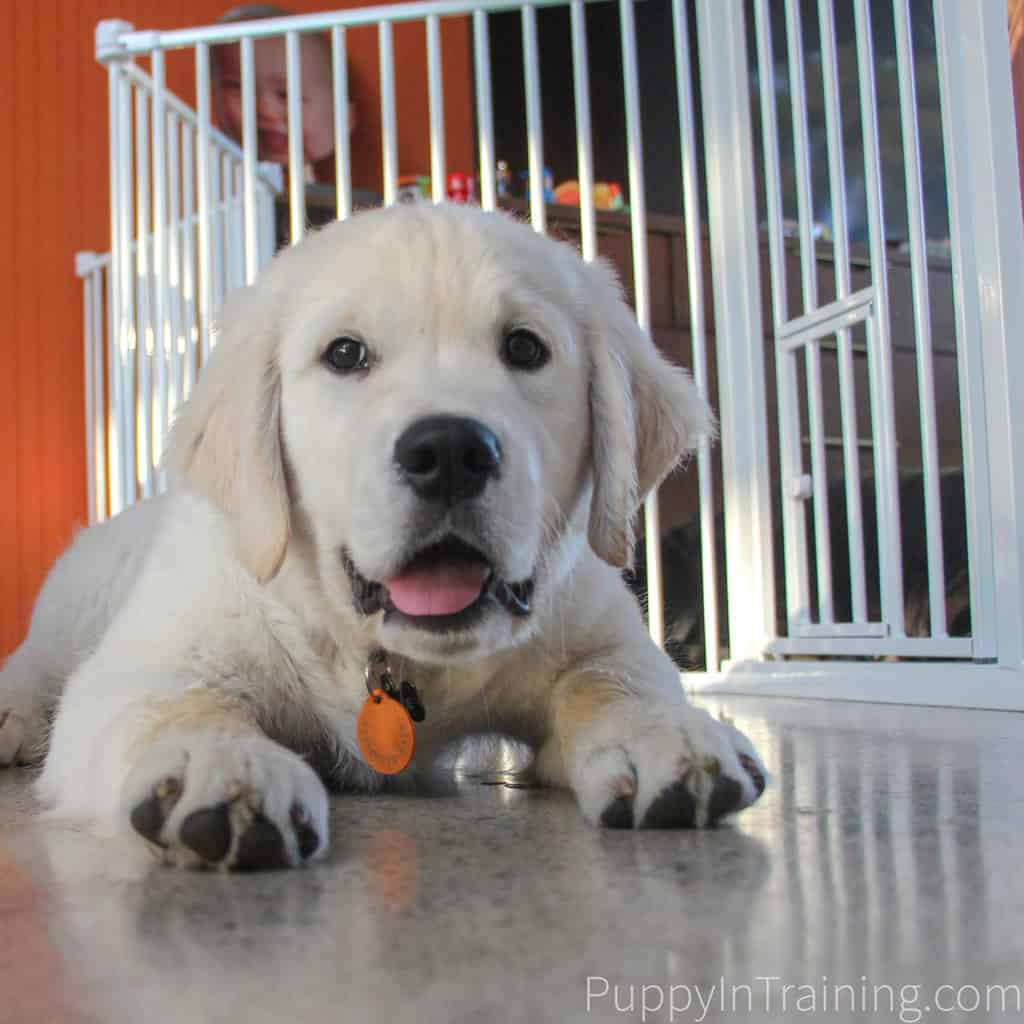 Sturdy Construction, Quick Installation
The Carlson 120" Super Wide Pet Gate mixes functionality with convenience. Featuring a 100% steel frame, the gate installs to the wall in minutes and includes five removable 24" panels arranged in an accordion style shape.
To truly accommodate large openings, the flexible hinged posts allow the gate to configure for multiple openings and can span up to 120" wide. That's 10 feet wide!
With a gate expanding that wide, installation seems like it would be a hassle. To the contrary, the super wide gate installs in minutes. Simply attach the mounting hardware to the wall and slide the gate into place.
Standing 28" tall, the Carlson 120" Super Wide Pet Gate can easily be moved around and configured to be a fireplace barrier, a gate for a super wide space, or a barrier to block odd shaped openings.
If you need to create a larger gate or play yard, more 24" extensions (above and beyond what is included) can be added. Additional extensions are sold separately.
Packable, Portable, Convenient
With such a large pet gate, a walk through door is a must. Equipped with a 16" door, adults can pass through by simply sliding and releasing the safety lock and lifting up on the handle. The design is…