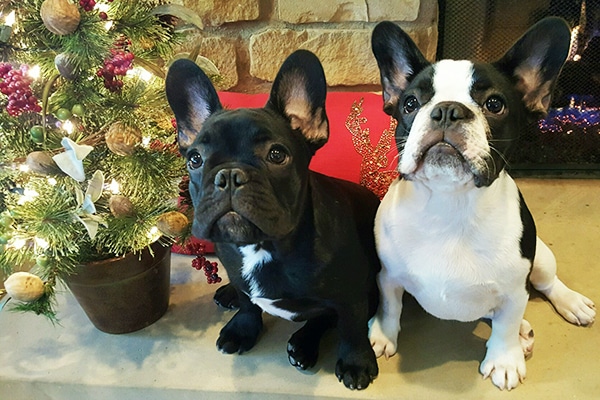 With the holiday season upon us, guests arrive on our doorstep. Protective dog breeds may tolerate new company but sigh with relief when they leave. After all, many working and herding breeds were developed to watch (not cheer!) strangers. Other breeds like a few quiet visitors, but don't appreciate loud, noisy groups. And, of course, some individual dogs, regardless of breed, are so purely family-focused that they scowl when the doorbell rings.
Today, we're talking to five breeds that are good with holiday guests — and will likely entertain them, too.
We delight in guests, as well as the morsels they drop. We're also sufficiently self-assured to snooze (and snore!) smack dab in the middle of get-togethers when we need naps. Developed from English Bulldogs, we're well-tempered, easy-to-keep and calm companions. But don't think for one minute that laid-back means dull: I'll sparkle and shine for visitors. I also won't hassle you for long walks while you're entertaining. I might, however, stand on your guests' feet while they snack, reminding them of my presence and interest. My solemn expression disguises my passion for comedy; I'm called a clown in a philosopher's cloak for good reason. Let's start the party!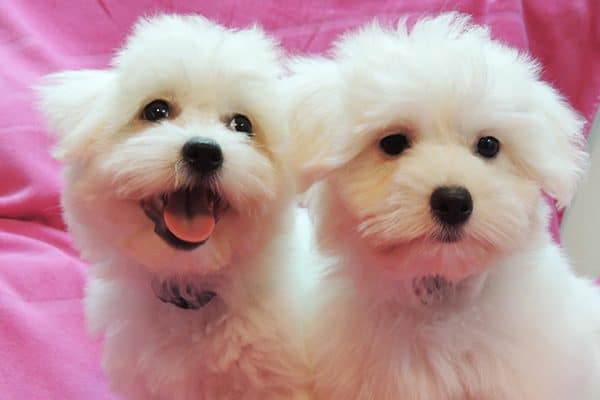 A true social butterfly, I'll roll out the carpet for visitors. Let's share some stories about my history, for I'm the subject of fanciful, delightful folklore. My ancestors are legendary for surviving shipwrecks, swimming ashore from pirate ships or being carried to land by noble ladies. However my forefathers arrived, they became the much-loved Royal Dog of Madagascar. I'm fluffy and cheerful, small but sturdy, and jolly on any day, holiday or not. I'll greet guests with gusto, as well as a jig, a smile or a clever vocalization. Because I'm an adaptable breed, my family can turn up the holiday tunes, decorate the house…