Let's face it: holidays are in equal parts terrific and stressful. For your pet, in particular, any change in the routine can cause anxiety. So, go ahead and spend long days out shopping; late nights wrapping presents; and weekends attending holiday gatherings or baking cookies to share with friends and family. But remember to keep Fluffy and Fido in mind and even incorporate them into the festivities. Hey, they are family, too! Here are some holiday tips: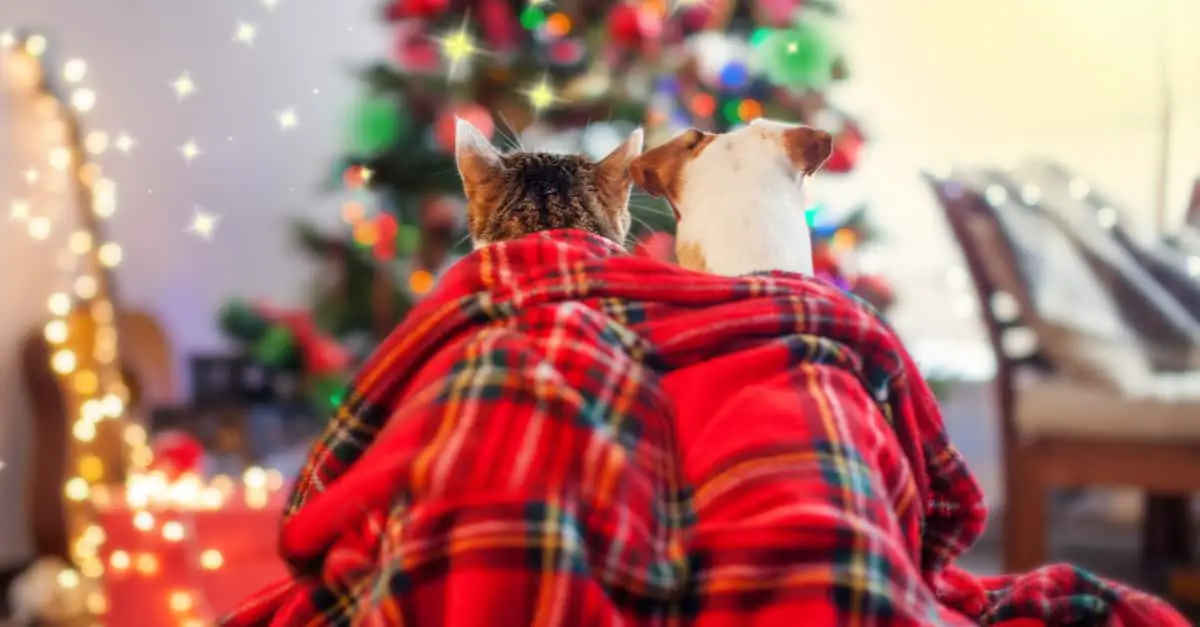 Research treat recipes that have a holiday flare, like dog-friendly gingerbread cookies and sweet potato with salmon treats for your cat. Don't forget to make extra and share with your dog's and cat's friends too!
Select a deserving local animal shelter and make a donation in your pet's name to help homeless dogs and cats in your community this holiday season.
Check your local pet supplies stores for designated days to get an image of you and your pet with Santa Claus.
Snuggle up with your dog or cat and a blanket on the couch and binge watch some pet-friendly holiday movies like "A Dog Named Christmas" or "The Nine Lives of Christmas." Check out The 7 Best…