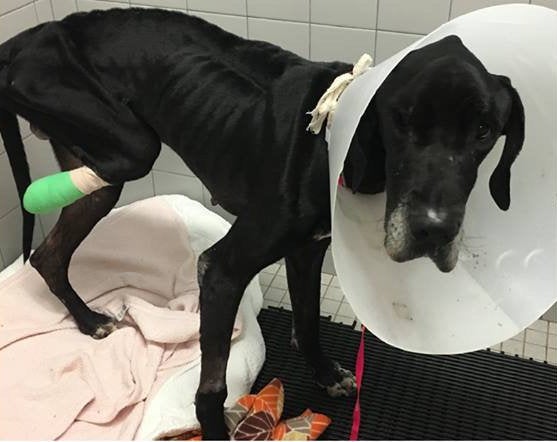 A severely starved dog chewed off his own foot to survive, a South Carolina animal shelter says.
Luke, a 6-year-old Great Dane, is in critical condition and cannot receive surgery until his health improves, Noah's Arks Rescue, the Ridgeland-based shelter that is currently caring for the dog, told HuffPost.
The dog's owners, Jessica James, 32, and Skyler Craft, 28, were charged with ill treatment of animals on Nov. 20, Greenwood, South Carolina's Index-Journal, reports.
According to the newspaper, the Ware Shoals Police Department received a tip from a neighbor that said that a "very skinny" Great Dane had chewed off its own leg after getting stuck in a runner cable.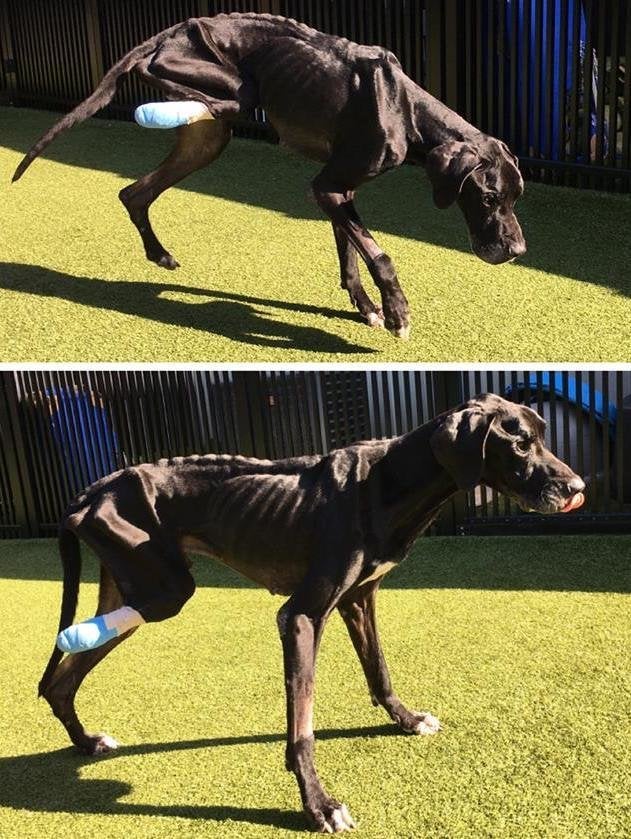 Officers who went to investigate say the dog was tied to a metal pole and there was no food or water bowl nearby, per The Associated Press.
"When I approached the fence I could see a very skinny black Great Dane with an injury to his back right leg," the officer wrote in her report, per the…