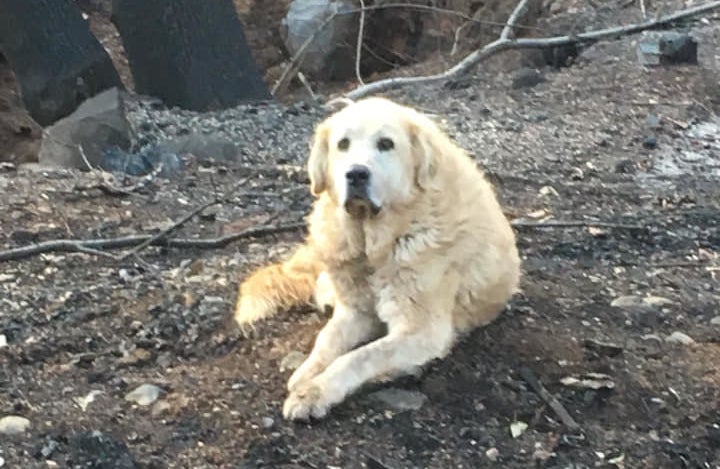 A dog's devotion to his home is making national headlines after his owner found him guarding the property weeks after the residence and the surrounding area was burned to the ground by Northern California's Camp Fire.
Now-viral video shows Madison, an Anatolian shepherd dog, reuniting with 75-year-old Andrea Gaylord on Wednesday ― the first day she was permitted to return to her land in the town of Paradise.
But Madison hadn't been totally on his own before that. In the aftermath of the fire in early November, animal rescuer Shayla Sullivan received a request to search for Gaylord's two dogs, Madison and his brother, Miguel. (Though some outlets have reported Sullivan is a volunteer with K9 Paw Print Rescue, which posted about her story on Facebook, she clarified that she is not affiliated with the group.)
Sullivan told HuffPost that when the fast-moving Camp Fire broke out, Gaylord had just minutes to escape and wasn't able to find Madison and Miguel.
A different rescue worker managed to capture Miguel not long afterward, and he was ultimately reunited with Gaylord and her husband. But while Madison's whereabouts remained a mystery, Sullivan had a hunch he wasn't too far away. After all, some type of animal was eating the food and water she was regularly leaving out.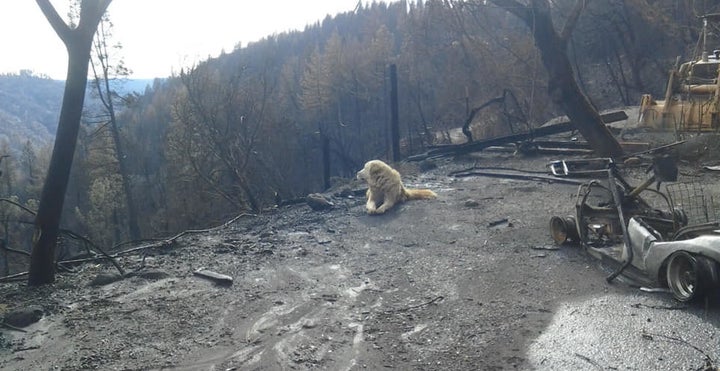 "The third day I went in there, I didn't know if my mind was playing tricks on me, but I felt like I saw a…