This post may contain affiliate links. We may earn money or products from the companies mentioned in this post.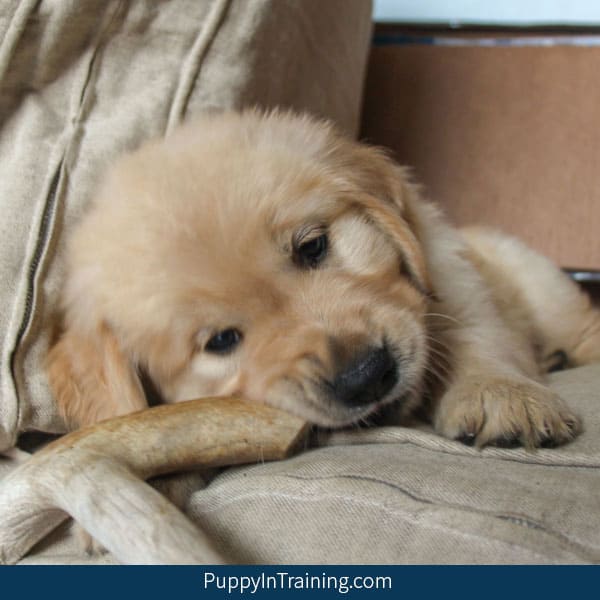 Are Deer Antlers For Dogs A Good Chew Toy?
Over the past couple years we've been hearing rave reviews about deer antlers for dogs.
If you have a Labrador Retriever or Golden Retriever in your house then you probably run into some of the same issues we do with Dublin, our yellow lab, Stetson, our black lab, or Raven, our Golden Retriever.
Those three just love to chew up their dog toys, treats, chews, bully sticks (we like, recommend and use bully sticks more than any other chew)…you name it, they chew it.
In fact, Stetson can chew up a 12 inch bully stick in less than 5 minutes!
That's the same stick that used to take Dublin 2 weeks to polish off (now it takes him about a half hour).
Needless to say we're always on the lookout for a high quality, durable, chew to occupy our dogs and satisfy their need to chew.
Enter Deer Antlers for Dogs.
Deer Antlers For Dogs
Do deer antlers make for a good chew toy?
Some of the things we've heard about these antler dog chews are:
"They are great for dogs who love to chew because they last for a very long time."
"You can purchase them in different sizes depending on the size of your dog."
"They don't stink really bad like the bully sticks you get from the store."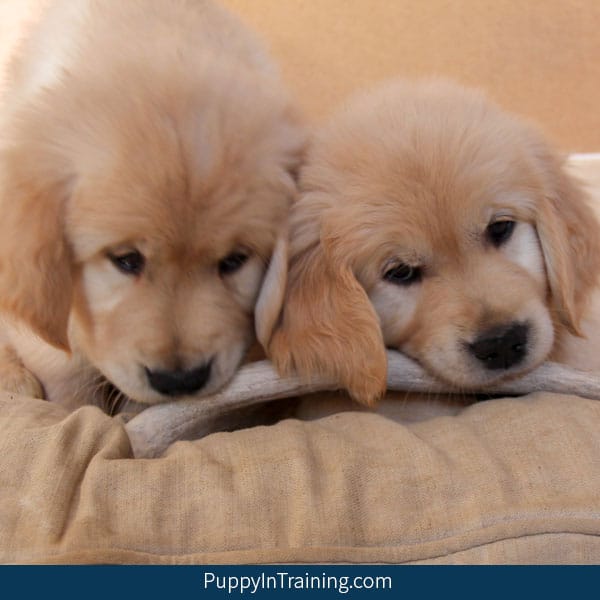 If you'd like to read more information about deer antlers for dogs then check out the product description for USA Bone & Chew Deer Antlers.
Chewy readers give mostly good reviews. Check out the antler dog chew reviews.
So, are antlers for dogs safe?
We recently received an email from our Guide Dog group that we wanted to share with our readers.
Here's what they had to say about deer antlers for dogs.
Are Deer Antlers For Dogs Safe?
"We are having an increase in the instances of dogs (puppies and adults) with acute diarrhea.
All test show that the cause is not bacterial or parasitic. What all these cases do have in common……
Now I am not knocking antlers, they definitely have their place.
Antlers are an excellent tool for dogs with Inflammatory Bowel Disease.
But because they are considered a novel protein, once a dog is given this as a treat, Venison can no longer be considered a novel protein for that dog.
This makes it much more difficult to find a novel protein if needed in the future for skin or intestinal issues.
Recently, as antler dog chews become more popular, antler is getting more scarce.
Antler chew sellers are popping up all over and they are looking to sell the cheaper, low grade antler to make more profit.
These antlers are old, brittle and can crack and splinter when chewed.
Because of the scarcity antlers are being brought in from other countries like China where they may be…