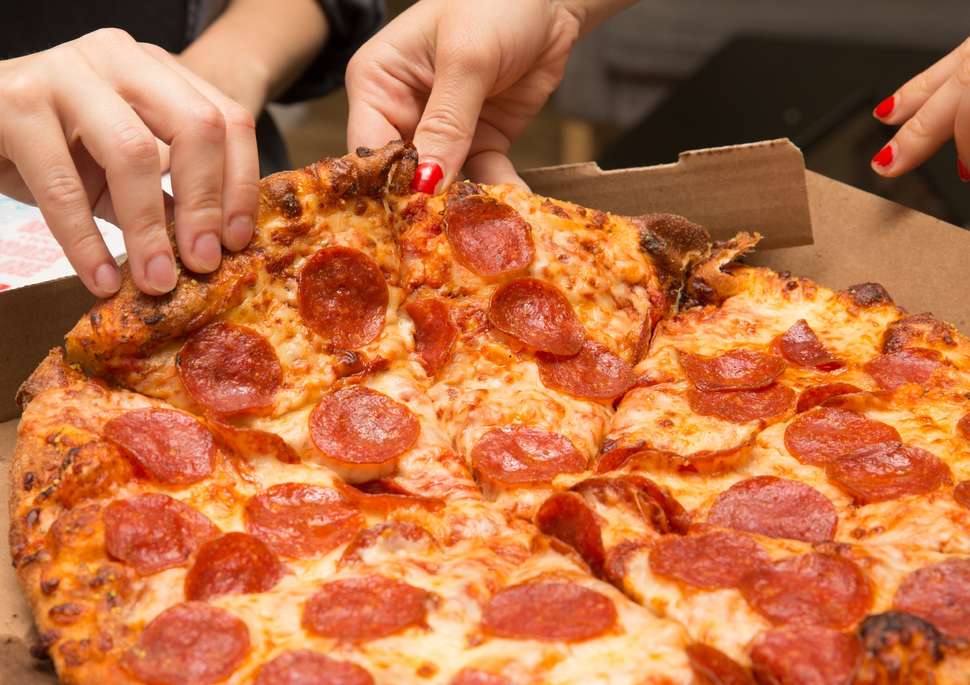 Welcome to Pi Day, one of the most nonsensical "food holidays" on the calendar. And perhaps one of the best.
Pi, often represented by the Greek letter π, represents a mathematical constant, the ratio of the circumference of a circle to its diameter. The number goes on infinitely, but it's most often remembered by its first three digits 3.14, and that's why we celebrate Pi Day on March 14 (03/14). And then we make a whole other leap by tying the number to pie and eating a bunch of pizza and pie. Popular chains — from Cici's to White Castle — are even celebrating with special Pi Day deals.
But who is going to complain about cheap pizza with extra dessert? Here are all the places offering free and cheap food deals in honor of Pi Day. Just don't ask anyone to explain Pi Day; they'll just go on forever.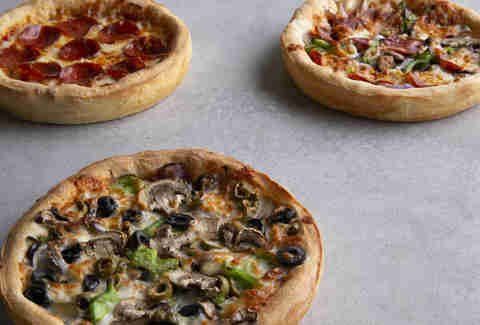 Pizza Deals for Pi Day
Hungry Howie's
The deal: Order a medium one-topping pizza for just $3.14 with the purchase of any bread at regular price. The deal is only good on carryout orders with the code "19PI."
When: March 11-14
7-Eleven
The deal: Order a whole pizza via 7-Eleven's 7NOW and it'll be — get this — $3.14. There are delivery charges, but your first three deliveries when you start an account are free. Also, in-store, you can get a 50-cent slice of pizza if you're a 7Rewards member. (You also get a bunch of bonus points if you order the whole pizza in-store.)
When: March 14
Your Pie
The deal: The build-your-own-pizza chain will be offering pizzas for just $3.14. There will also be games and prizes throughout the day at participating locations.
When: March 14
Fresh Brothers
The deal: Grab a personal pizza with as many toppings as you can handle for just $3.14. You can use the code "PIDAY" to redeem the offer via pick-up, dine-in, or delivery as long as the delivery isn't through GrubHub, Postmates, Uber Eats, or DoorDash.
When: March 14
Blaze Pizza
The deal: Buy through the chain's app and you can get a pizza for $3.14.
When: March 14
Davanni's
The deal: Take $3.14 off a large online pizza order with the code "PiDay19."
When: March 14
Sauce Pizza & Wine
The deal: Dine-in and one of Sauce's Texas locations and get a cheese pizza for $3.14. Before you start day-dreaming about how many pizzas you can eat, know that there's a limit of one per guest.
When: March 14
Cici's
The deal: Stop in and get an adult buffet for just $3.14 with the purchase of another adult buffet and large drink. You'll need this coupon, though.
When: March 14
UNO Pizzeria
The deal: Get a pizza to go, and the second pizza is just $6. (Prices may vary a bit by location.)
When: Ongoing
Pie Five
The deal: Get any 11-inch signature pizza for $3.14. To get a pizza that cheap, you have to buy in-store, can't modify the pizza, and you can only order one.
When: March 14
Bertucci's
The deal: Buy any large pizza and you can get a large cheese or Bertucci pizza for $3.14 when you use the code "PIDAY."
When: March 14
Mountain Mike's Pizza
The deal: Take $5 off any Mountain-size pizza…